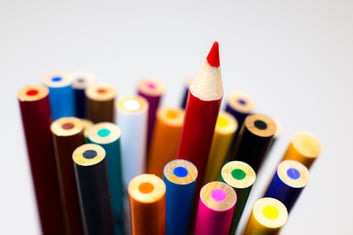 A data governance (or data intelligence) solution is an important component of a data governance program. The primary purpose of a data governance solution is to help people at the organization utilize the data that is available to them. This blog post describes the features and capabilities to look for in a data governance / data intelligence solution. This information can be used to compare or evaluate data governance solutions (or tools or applications).
Common business software
tools
such
as SharePoint,
MS Office applications, and database applications are difficult to customize for use as a data governance solution
.
There are solutions
available that are designed to support
a data governance framework and
that
organize metadata associated with data assets.
The better data governance solutions
will also support document management and data governance role management. The
se
solution
s
provide
data users with
a centralized place to access governed metadata (data about data). Because these solutions are
independent of any data system or reporting tool,
the solution
can
offer a comprehensive view of data assets in a single user interface that is easy to use. D
ata users
can discover
and evaluate data assets
through self
-
service use of a data governance solution.
The

Data Cookbook

, by IData, is an enterprise data governance solution that
supports all aspects of metadata management, data governance role management,
and
document management,
all within a
solution
that is easy to set up and use.
When selecting a data governance solution, consider the main
criteria listed below. Each section concludes with a list of questions to ask a data governance solution vendor.
Knowledge base, repository,

and data processing catalog (metadata)

Data quality management

Handling of d

ata

requests

Data governance roles, collaboration

,

and permissions

Integration, i

mport, and export capabilities

Simplicity of deployment

Management and oversight

Ease of use
Let's
take a closer look at each of these areas.
Knowledge
Base, Repository, and Data Processing Catalog (Metadata)
The data governance solution needs to have a centralized knowledge base that includes curated metadata, a document repository, and a data processing catalog. A knowledge base provides a central location for data users to discover and evaluate data-related assets. It also provides a place to consolidate policy and training materials.
For curated metadata, look for
features that
support several
types of metadata and that describe most data-related assets.
E
ach type of metadata should have a set of default fields that pertain to that type, as well as the ability to create custom fields. Look for features in a solution that link the metadata to data assets.
A data processing catalog (sometimes called a report catalog) contains information on the movement and transformation of data among systems. This information can be narrative or highly technical. Common items found in a data processing catalog are specifications about reports and integration between data systems.
A document repository could contain training materials, data policies, data sharing agreements, security policies and other items.
The following list summarizes the data-related assets to look for in a data knowledge base:
Business Glossary - functional and technical definitions

Data Processing Catalog - report

s, dashboards, ETLs, surveys, APIs, etc. as well as collections which are a group of associated reports

Data System Catalog - system details, technical data models, tagging, access requirement, and ownership

Reference Data (valid value lists) - management, mapping, and monitoring

Data Quality - rules, assessments, monitoring, and issue resolution

Policy Attributes - data access, security, sharing, privacy and retention

Data Ownership - functional area, domain, and steward classification

Data Lineage

Data Requests (and resolution)

Documents - data policies, procedures and business processes

Change Management - versioning, status, dependency, and impact

External Data Standards and Reporting
Which types of metadata can be documented and stored in the solution's knowledge base?

W

hat types of

data-related assets

can be described

using the metadata types provided

?

How easy is it to link metadata to data assets?

How much flexibility is there in labeling and naming conventions?

Can metadata serve multiple audiences or data users?

Are documents edited within the data governance solution or created elsewhere and uploaded?

Are documents of different types stored separately?
Data Quality Management
Managing data quality from within a data governance solution
is an efficient way
to
monitor
data quality efforts across all data systems. The solution
should include a catalog of rules, and the ability to assess rules against one or more data systems.
The solution should have the ability to manage reference data, including local valid value tables). When valid values (reference data) change in one data system, there can be a ripple effect in data systems further down the line. A comprehensive data governance solution manages valid value or reference data changes. Look for the ability of alerting data owners that a change has occurred and that can quickly show the impact of value changes.
Can data quality rules be added to the solution and assessments run from these rules?

Can the same data quality rule be associated with multiple data systems or data collections?

Is the metadata associated with a data quality rule both descriptive (an explanation of what is being measured) and technical (pinpointing exactly which columns and tables are measured)?

Are alerts automatically generated when valid value tables or reference data change?
Handling of Data Requests
If data users use the solution as the main discovery platform for data-related assets, it makes sense that the solution includes a data request process. Ideally, data users
would first
discover a data-related asset
through the solution and
then make a request concerning
it within the same
solution
.
Or, if the user is unable to locate a data-related asset that meets their needs, a request to create or provide that asset can be submitted.
T
emplates in the solution
should accom
m
odate the variety of
data request
types. There should be a workflow that includes the notification to the person handling the request.
Is a data request capability included?

Is it easy to find the starting point to submit a data request?

Is it easy for the requester and the request manager to track the status of a data request?

Does the data request process within the data governance solution integrate with

ticketing system

s

already in use at the organization?

Is there a workflow where data stewards are notified about the request?
Data Governance Roles, Collaboration, and Permissions
Data users who have been assigned to d
ata governance roles such as data steward or data system manager will have unique tasks within the data governance
solution
.
P
ermissions
should be assigned to users based on the data governance role(s) that
the
user holds.
Role label names should be customizable to accommodate the nomenclature the organization uses. For example,
an
organization
might use
the term data manager instead of data steward
or data owner.
Permission
levels should be the common permission levels of
View, Edit,
and
Approve
. Additional permissions that support collaboration include the ability to assign permissions on an ad hoc basis. Ad hoc assignment allows a user to make a one-time action without the burden of long-term responsibility for similar actions. There should be reporting features that generate a list of users according to role or permission, and reports on the volume of content a user has authored or approved.
To support collaboration, a flexible workflow that matches the preferred business process is important
. Users,
acting within their workflow role, can perform specific tasks in a proscribed order.
Can roles be labeled and defined

according to an organization's structure?

Can approval workflows be customized?

Are multiple types of workflows available?

Are standard permissions available such as Edit, View, and Approve?
Integration, Import, and Export Capabilities
Since
a significant amount of
the metadata that is targeted for inclusion in the data governance solution is found within existing data systems, it is important that the
import and export capabilities are easy to use and integrate well with the popular data systems in use. Metadata can be extracted from data systems and imported into the data governance solution
, thus avoiding tedious manual entry.
For import capabilities of the solution, l
ook for templates and clear error messages in the import process. Understand if subsequent imports overwrite previous content and whether there is version control. In particular, look at the
templates used to
import technical metadata
from data systems or repositories. Import templates for the data governance solution should accom
m
odate the export templates from the popular data systems used within an industry.
Evaluate the export capabilities of the solution. Content from the data governance
solution
may need to be republished
in private intranets or even
in paper format.
Auditors may require
specialized reports as
proof that personal identifiable information (PII) or legally restricted information
is being managed correctly.
The solution needs to integrate with data systems used by the organization, such as ticketing systems. And the analytic, business intelligence (BI) and reporting tools used by the organization should be integrated with the data governance solution.
Is the export file format of the organization's primary data systems compatible with the import formats of the data governance solution?

What are the import capabilities?

How does the import feature overwrite existing metadata?

What are the export capabilities?

How is the integration between data systems managed in the solution?
Simplicity of Deployment
Data governance initiatives are often led by staff outside of an IT department, with little experience implementing an application, such as a data governance solution.
Gauge the amount of training and installation effort needed to install the data governance solution. Evaluate the effort necessary to enter data-related assets, customize workflows, define codes and add settings.
How long does it take to install and configure

the solution

?

What

kind of technical skills are required for setup?

Is a server needed? Can it be physical or virtual?

What branding capabilities are available? Can a logo and color scheme be changed?

How are user accounts provisioned and managed?

What implementation services are available to assist the organization in the solution's use?

What kind of training materials are provided such as videos?
Management and Oversight
Just like other solutions and major initiatives, data governance and the use of a data governance solution needs to monitored. Review the metrics that the data governance solution provides to measure content volume, user engagement, request status and data quality assessments.
What metrics are tracked

in the solution

?

What reports or dashboards are available

for the manager

?

Can managers be included in workflows?
Ease of Use
The user interface of the solution should be friendly to business users and technical experts. Labels should be descriptive and jargon free. Evaluate the solution
from the point of view of a non-technical data person who might only interact with the solution a few times a month.
Is there a centralized search in the solution?

Can discovery be siloed to a particular section of content?

Is content immediately indexed or is there a lag time of 24 hours?

Is it easy for a casual user to navigate the solution and complete tasks?

Is there enough detail to satisfy technical experts?

Is the solution intuitive, is it easy to find information and is it easy to make requests?
Data governance and data intelligence is critical for all organizations because it instills trust in data, improves decision making and helps people. For successful data governance, a data governance solution like the

Data Cookbook

provides the framework, processes and content that is required. This blog post mentions the features and capabilities necessary in a data governance solution. Additional information on this and other topics can be found
here
.
If you need help implementing data governance or data intelligence, remember that IData provides data governance services. A data governance solution like the Data Cookbook can help in successful implementation of data governance at an organization thus improving data quality, trust in data, and decision-making. Feel free to
.
(image credit: StockSnap_27KR2D6XW2_coloredpencils_DGChoice_BP_BP #1170)