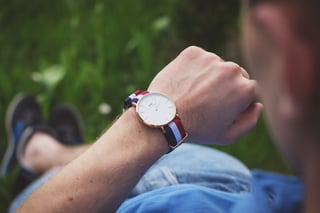 Just a quick thought for today...Data Governance takes a lot of time, and some people are put off by that because they can't quantify or see the long term success.
Yes, it takes time, but the savings more than offset the time spent up-front.
Here are some ways that Data Governance takes time:
Time spent gathering requirements of reports BEFORE they are written

Time spent writing definitions down as they are needed

Time spent updating technical definitions as you develop

Time spent reviewing and approving content
These costs are front-loaded and occur once
Here are some ways that Data Governance SAVES time:
Saves time spent re-writing reports because requirements were not understood or agreed upon

Saves time spent answering how data is calculated on a particular report

Saves time spent developing a report by re-using a technical definition

Saves time for a new employee learning terminology or how to query the data

Saves time communicating requirements by using standard terminology
These savings continue to grow and repeat!!
Can you quantify these? How much time do you spend answering these questions?
We would love to hear about your time saved with your data governance efforts at your higher education institution. Remember that IData is available to assist. We offer data govenance services and the Data Cookbook, the leading data governance solution for higher education. If interested, please
.
(Image credit StockSnap_HMYKCD80MH_DGTakesTime_BP #1034)