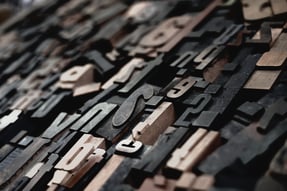 We were searching the web recently and came across this oldie but goodie survey by the Higher Education Data Warehousing (HEDW) forum (www.hedw.org) titled "2017 HEDW Survey of Top 10 Issues". Actually, there are 12 issues. We're a big fan of this group and attend their annual conference every year.


Thought we would share a few points from this survey and add a few comments of our own:

Data governance is #1 for the second straight year.
Data governance is only top 10 topic named by more than 50% of the respondents.
And 3 of the top 4 issues are data governance related with data quality at #3 and metadata/data definitions at #4.
Glad to see that integration made the list at #9. We feel that data governance and integration are very connected. Data systems on campus are enhanced when they are connected, including the data governance of the data systems.
Thanks to HEDW for doing the survey and for putting on a great annual event. We wonder if data governance will be #1 three years in a row. It is an important issue with higher education institutions as it includes data-driven decision making, data quality, data requests and a whole bunch of other items. Please read the entire survey if you get a chance. If interested in our Data Governance Services, our data governance product, the Data Cookbook or our integration solution, the IDataHub, please
.


(image credit StockSnap_IMZP3JUC0G_HEDWSurveyListNumbers_BP #1047)