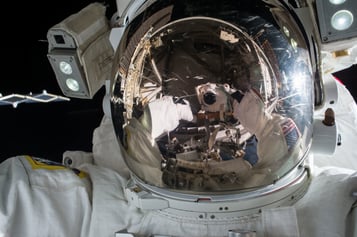 We have done several webinars on best practices related to data governance and data intelligence. We thought we would briefly recap these best practices regarding business glossary, data system inventory, data stewardship, data processing catalog, data requests, data lineage, data quality, reference data, and data policy attributes as well as some on management and oversight of data governance at an organization. A 90-minute recorded webinar recapping the best practices for data governance can be accessed here.
General Best Practices
Have a clear understanding of the goals of and outcomes desired from data governance
Do a data governance / data intelligence roadmap that includes high-level summary information and key goals
Give users access to the information they need in a knowledge base so that data is used appropriately and effectively
Give users points of entry to request information or report problems
New knowledge about your data is created with each request. Build-in to your processes ways to capture this data intelligence as it is created
Continue with on-going training and buy-in activities regarding data governance
Execute a communication plan regarding data governance so that others in the organization knows the status of the efforts
Have a framework in place including data stewardship
Have a data governance solution in place like the

Data Cookbook

Remember that data governance is about helping people and you should think in terms of customer service
Business Glossary
Create functional data dictionary that creates consistency and manages definitions agnostic to data sources (links to technical definitions)
Business glossary naming should be as specific as possible and be data system agnostic
Favor common names where applicable
Make sure that the business glossary is easy to find
Use synonyms to help with the searching of the business glossary
Name must be unique across all business glossary names and include relevant context and/or source
Manage definition collision with context – might need a new definition instead of making a definition fit for different cases
Keep the business glossary simple. Remember that sometimes content creation is a priority and sometimes approval is critical
Access recorded webinar on these best practices
Data System Inventory and Data Models
It is OK to simplify things by splitting documentation of a software application in to more than one data system
Gradually increase information about a data system over time after starting with basic information
Import data system data models where possible
It is good to broaden access to metadata. Knowing about the existence of data is not the same as seeing data
Access recorded webinar on these best practices
Data Processing Catalog
Have different templates for different data processing types and have examples to assist in filling out the templates
Provide a simple request entry and process that involves data stewards and subject matter experts
Start with curating mission-critical processes or processes that are being created or changed, or when there are questions regarding the specific processes
Make sure that information from the data processing catalog is available in the actual reports
Access recorded webinar on these best practices
Data Stewardship
Create a description of what a data steward does
Do a matrix and assign data stewards to specific areas
If no one assigned to a particular area then put in the data governance oversight team as the data steward
Support direct and immediate involvement of necessary data stewards, experts, and existing content as part of your data processes
Access recorded webinar on these best practices
Data Requests
Organically build data intelligence content with each data request
Get the right people involved when needed with a data request process
Put simple points of entry where people encounter the need
Have a workflow in place so that the correct data steward is informed of the request
Document the resolution of the data request and have it available for future reference
Access recorded webinar on these best practices
Data Lineage
Data Processing creates lineage and to fully understand lineage, you need to look at the mappings and the overall process' functional and technical details
Realize that managing lineage is hard
Understand your goals. Track what serves those goals
Easiest way to document lineage is to capture it as it is created. Have developers document processes as they build them
Look at your different data processing tools and see what native features (or third-party tools) that extracts lineage information into a readable format
If you cannot document the lineage then at least point to it, such as where the code for it exists
Access recorded webinar on these best practices
Data Quality
Identify data quality rules and make new ones when new data quality issues are reported, and no rule is in place
Have a known data quality issue reporting process in place
Access recorded webinar on these best practices
Reference Data
Prioritize and determine what reference data to document as well as where it lives
Request new codes or changes to a list through data governance channels so that the change can be reviewed for impact
Access recorded webinar on these best practices
Data Policy Attributes
Create a list of data-related policies that your organization needs
Assign policy attributes to policy content
Execute and enforce policies based on attributes
Access recorded webinar on these best practices
Management and Oversight
Define data governance roles
Define getting started and planning responsibilities
Define implementing and training responsibilities
Define ongoing support and management responsibilities
Define data governance expansion responsibilities
Access recorded webinar on these best practices
We hope you found these best practices beneficial. If you would like additional information, then please refer to the mentioned recorded webinars.
IData has a solution, the Data Cookbook, that can aid the employees and the organization in its data governance, data intelligence, data stewardship and data quality initiatives. IData also has experts that can assist with data governance, reporting, integration and other technology services on an as needed basis. Feel free to contact us and let us know how we can assist.
Photo Credit: StockSnap_IL1H0KQY9W_TrainStation_AutomateDG_BP #B1189