In this blog post we will discuss the benefits of versioning for your data governance and data intelligence content (such as report specifications, business glossary, technical definitions, and data policies). Versioning manages changes to a piece of content. The changes made to a piece of content are stored as a version. Without effective versioning, an organization's staff and decision-makers can wind up acting on information that is out-of-date, incomplete, or missing. Versioning of your data governance content acknowledges that there is only one active version. Everything else, all the past versions, are located inside the data governance knowledgebase. When you need it, you can request any version at any time, or see a snapshot of a previous version.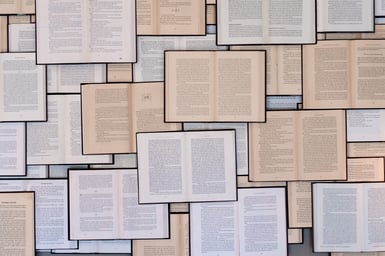 Having a data governance content knowledgebase with versioning has many benefits:
Provides a single source of truth for data governance-related information and documents
Ensures that every content change is properly tracked and managed
Helps maintain compliance with all regulatory bodies
Streamlines collaboration between staff
Improves staff effectiveness, efficiency, and productivity
This will only work if your data governance content knowledgebase (like the Data Cookbook) is easy to access, simple to use, and has versioning. It is difficult to track versioning and content status in a spreadsheet. Thus, the need for a solution like the Data Cookbook. Versioning provides additional information such as who made the change and when the change was made.
The right data governance knowledgebase with versioning allows easy access to a previous version of your content piece, which can help guard your important information in the case of computer crashes, mistakes, or data loss. It also allows anyone to see who edited content and when, which can help staff better track and manage file changes. You know the current version, but versioning lets you know about past versions. And provide you the opportunity to revert to or view whenever you want.
With a data governance content knowledgebase there is less searching for content and less working off old documents. A staff member can easily see the current piece of content, if there is a draft of a new version and any older versions. Versioning leads to an open channel of communication between staff members and allows for the ability to review previous versions which creates transparency and consistency. The improved communication has a ripple effect. It leads to efficient coordination of workflow and enables staff to work more productively. Versioning is practical, enabling organizations to work more efficiently and effectively in improving the quality of their data governance content. Staff can work freely on any content piece at any time. Everyone knows where the latest version of a content piece is located and know that they are working on the latest version or know if someone else is working on a new version.
Data governance and data intelligence content should improve over time. Often the first version is simple with just basic information. Then the next version contains more information often generated by questions people have had about the piece of content. And then future versions are improvements to the content when more questions are asked, and understanding is increased. It is helpful to see the history of the piece of content and its improvements. Versioning promotes an efficient progression of the document. This series of content modifications serve as an audit trail.
We hope that this blog post conveys the importance to having versioning for your data governance and data intelligence content. Versioning improves staff effectiveness and efficiency. And shows a history of the piece of content, its improvement over time. And gives comfort that an older version can be called up. If you want to execute data governance content versioning effectively, it is important that you keep a clear document history outlining any changes you made, when they were made and who made them. This versioning capability can help you gain transparency about your current version while also allowing you to revert to previous document versions whenever necessary. A solution like the Data Cookbook, which contains versioning of the data governance content, is very beneficial to an organization.
Additional data governance resources (blog posts, videos, and recorded webinars) can be found at www.datacookbook.com/dg.
IData has a solution, the Data Cookbook, that can aid the employees and the organization in its data governance, data intelligence, data stewardship and data quality initiatives. IData also has experts that can assist with data governance, reporting, integration and other technology services on an as needed basis. Feel free to contact us and let us know how we can assist.
Photo Credit: StockSnap_HECYA5SP1L_MultipleOpenBooks_Versioning_BP #B1218