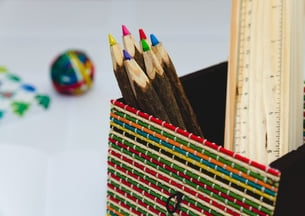 How to measure data intelligence and data governance at an organization is a big topic and probably too big a subject to do in one blog post. And the measurements will be different due to size of the organization, the structure of the organization and the goals of the data governance and data intelligence efforts for your organization. Metrics and measurements is necessary for continual improvement across the organization and for communicating where the organization has been, where it is now, and where it is headed. One of the roles of a data governance manager, team, office, or committee is to monitor (measure) the data governance efforts at the organization. This includes training and adoption. "One cannot manage what has not been measured." This Is a well-known quote by Lord Kelvin (inventor of the international system of absolute temperature). This measurement-related blog post will discuss goals, provide some general thoughts, mention breaking into different areas, and show some examples of what should be measured.
To start measuring you must first make a list of goals and then make a list of how to measure these goals. Next measure where you are at (starting point) and then continue to measure on a regular basis. Start small. Measure the easy stuff first. Remember that you probably do not have the knowledge to know what to measure at first, so new measurements will be added, or measurements will be changed.
Some possible goals:
Say one of your goals is you want to have 100% of your data systems to be fully documented by the end of next year so that you understand what you have. You want to make access to data easier and to make any corrective actions that are necessary. You need to define what a data system is and then figure out what they are. Then you need to get data systems in a knowledge base such as the Data Cookbook. Then you need to define what is minimally documented and what is fully documented. Then determine if any of the data systems are truly fully documented. Record this number. That is your starting point. Then work out how you are going to complete this goal (say fully document 10 data systems a month). You might want to have a goal of having all data systems minimally documented first before being fully documented. After every month, record how many data systems are fully documented. You should see progress.
Maybe one of your goals is to reduce the time it takes to create requested reports or analytics. For this you would need to have a ticketing system or data governance solution, like the Data Cookbook, that can track when a request came in and when it was completed. To reduce the time, you would need to have better specifications on the requested report and better communication between the requester and the developer. And time could be saved by agreement on business terms (business glossary). As you create a library of report specifications, time could be saved by the requester finding a report that is already done that services their needs. For example, due to data governance efforts, you reduce report creation by 1 business day, and you do 48 reports a year, that is a savings of 48-person days of developer time.
If your goal is to reduce regulatory risk you will need to total the cost of audits, fines and penalties in a certain time frame and compare it to the similar time frame last year to see if your data governance efforts have made an improvement.
Some general thoughts regarding measurements and metrics:
Maybe at end of year you can do a survey or assessment that is given to employees to get their data literacy level. Of course, it would have to be consistent with the previous year survey or assessment to be able to compare apples to apples.
Not all measurements are numbers. We suggest that you have a notes area in your measurements where you can note items that might affect your measurements. Maybe a last moment decision to have a 3-day data steward session impacted their efforts to produce deliverables. Or the organization shut down for a week between Christmas and New Year's. Or maybe the Data Governance Manager took an unexpectant leave for a few weeks. Or maybe it is just a mention that a new functional group (say HR) is now doing data governance, which required additional training efforts.
Search for and make a list of data governance-related success stories. For example, if due to the data governance efforts, there is removal of a data system, document the cost saving due to this, such as no need to pay yearly maintenance or maybe that is a reduction in staff.
Suggest you do measurements monthly. Have someone assigned that will complete the measurement by the end of the fifth business day after the end of the month. If done monthly, then that will make it easy to roll into an end of quarter measurement and then an end of year measurement. Also, monthly measurement will make it easy to compare to the same month in the previous year. Measurements need to be viewed and reviewed regularly for them to be worthwhile. Adjust the measurements as you go. Add new ones or improve the method to do the measurements. Document how you measure this stuff so that different folks can do the measurement correctly.
Be transparent with measurements. But highlight the areas where there have been improvements. Use the measurements that show progress and impact in your communications. If last month you educated a great portion of the staff on data governance activities, then state that to management or in your data governance newsletter. Or you have an exceptionally good month in documenting data systems or reports or creating new business glossary items then mention that. And give an example of where that helped. Maybe someone said that they did not need to create a new report since they easily found an existing one in the knowledge base.
Use tools like the Data Cookbook to do your measurements where possible. Measurement should not be difficult. Look for ways to make the measurement easier.

Break your measurements into areas. Maybe people, processes and technology are the three areas. Maybe progress measurements and impact measurements are the two areas. Or how about data quality metrics, data literacy metrics, tool metrics and data system metrics are the four areas.
Remember to measure awareness and education, such as the number of hours of education that happened during the month (lunch and learns, recorded videos, training sessions, etc.) and the number of employees that attended or viewed. You want to see an increase in the percentage of employees that are trained on data governance and are engaging with data governance.
Also measure the data governance-related communications sent to employees, segmented by type. This could be a once a month or once a quarter newsletter regarding data governance. Record how many emails were sent and how many were opened. Or it could be an email to data stewards regarding improvements to the data governance tool or workflow process.
And measure the engagement your staff has with the data governance solution in place (such as logins) and how many definitions or data systems were accessed.
Thought we would list some possible measurements for a specific period (say a month):
Number of terms defined (business glossary) (published and in the works)
Number of data systems documented
Number of reports documented
Number of integrations documented
Number of data models imported and defined
Data stewards training hours performed
Number of trained data stewards (functional and/or technical)
Number of data-related requests made
Number of data-related requests closed
Time taken to resolve data-related Issue
Time taken to create report
Usage of data catalog
Number of reference data entries
Number of data quality rules
Number of data-related policies (published and in the works)
Active number of users in data governance tool
Number of data governance training videos
Saw a First San Francisco Partners presentation that stuck with me. You want to have 4 "Rights" and 1 "Result". Measure the right things with the right metrics at the right time with the right people to make better decisions. For long-term success of your data governance efforts, you want to build momentum, and gain a following. Measurement is a big part of this. Hope that this blog provided you some information on data governance measurements that you can use at your organization on your data governance efforts.
IData has a solution, the Data Cookbook, that can aid the employees and the organization in its data governance, data intelligence, data stewardship and data quality initiatives. IData also has experts that can assist with data governance, reporting, integration and other technology services on an as needed basis. Feel free to contact us and let us know how we can assist.
Photo Credit:StockSnap_4HMN65JQGM_DGMeasurements_PensRulers_BP #B1186