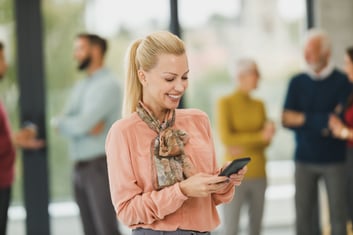 At our recent Data Cookbook user group meeting, clients shared over 25 tips on their use of the Data Cookbook in their data governance program. We think these tips from our clients are spot on and we would like to share them in this blog post. The main theme in these client tips is to keep the focus on constant progress instead of trying to attain a pinnacle of data governance accomplishment.
Our clients' tips, in no order or priority, shared during the meeting:
Connect data governance efforts to a large IT project, such as implementation of a data warehouse or a system application migration. While data governance is a process, not a project, you can get institutional traction by linking data governance processes to projects that do involve data. And every project involves data. Reach out to the project manager of these larger projects and work together. They might be a resource for you in the future.
Create a style guide for writing definitions so that there is editorial consistency across multiple definition editors.
Focus on report specifications for reports that are used heavily. At a minimum, use the Overview and Definitions tabs on the specification template.
Require that every new report must have a specification, including linked definitions. This helps with definition creation. Be sure to link from a report or dashboards to the specification information or definitions.
Use a simple workflow process for the approval of specifications and definitions.
Take the long view for report documentation. Document a large collection of reports over a six-to-twelve month period. Functional areas, definitions, and specifications are the most valuable pieces to add.
Appoint a data champion, or perhaps multiple champions, including data definitions champions.
Metadata can stagnate. Go back and review your definitions and update them.
People tend to not understand what data governance is and what it can do for the organization. Repeatedly communicate the message that data does not govern itself. It really is people governance. It is a program, not a project, and it is ongoing. Data is not a luxury. Key decisions are made using the data that you have today. If people do not understand the data, they cannot use it appropriately. If data is important to you, then metadata is important as well. And that makes your data governance solution important (such as the Data Cookbook). Make sure that everyone in the office is evaluated on their data governance efforts.
Change happens. Be prepared to adapt as there will be changes in data systems, leadership, executive support, and resources.
Remind people that we do tend to live in our silos, but there is so much benefit in sharing among the organization. Get people to share their metadata. Work with the subject matter experts and get their hidden knowledge written down.
Have a common vocabulary that is accessible so new employees are not totally lost.
Have your metadata in one place, no matter how many ERPs and reporting solutions you are using.
As you form relationships, add resources to help you. If you work with someone on a data warehouse implementation, enlist them to help you with data governance.
Part of a data governance manager's role is to keep track of what is in the Data Cookbook content queues and how people are using the Data Cookbook. Pay attention to adding new areas, new data models coming on board, or new systems. Use these events to encourage people to take an interest in metadata or use more data.
Remind folks that they do not need perfection right away. If ever.
Be creative finding resources to assist with data governance activities. Look for resources with writing skills. For example, if at a higher education institution, look at college data managers and undergrad students as possible resources. You want functional diversity on the team. Central office needs are different than functional department needs. Offer flexible hours to your resources. Resources can help with training and content materials.
Get in front of people whenever you can. Do quick presentations at departmental meetings regarding data governance. Build relationships so that you can work across a lot of different areas.
Include data governance training in new employee training.
You cannot communicate too much.
Data governance champions focus on people, process, and technology. Realize that there are hurdles, and roadblocks but there is success that comes with persisting with data governance.
Have a data governance framework in place that is known by all that are involved.
Determine your goals of data governance. You might desire clearly defined accountability and consistently to bind data, metadata, and data relationships.
A data system inventory showed us that we had several duplicate systems. Identify all your data systems (ERPs, CRMs, human resource database, etc.) and get the information published in one place.
Document the movement of data among data systems. We believe this level of detail will create a common understanding of what the data element is.
A searchable, centralized, knowledge-base improves transparency and makes organizational knowledge available.
It was great to hear some of our clients discuss their lessons learned regarding their use of the
Data Cookbook
, data governance and data intelligence. We are glad to share their lessons with you. Feel free to comment on your lessons learned.
It was great to hear some of our clients discuss their lessons learned regarding their use of the Data Cookbook, data governance and data intelligence. We are glad to share their lessons with you. Feel free to comment on your lessons learned.
Data governance and data intelligence is critical for all organizations because it instills trust in data, improves decision making and helps people. For successful data governance, a data governance solution like the Data Cookbook provides the framework, processes and content that is required. If you need help implementing data governance or data intelligence, remember that IData provides data governance services. A data governance solution like the Data Cookbook can help in successful implementation of data governance at an organization thus improving data quality, trust in data, and decision-making. Feel free to
.
(image credit: StockSnap_H9TNFM5SFG_WomanViewing_ClientLessonsLearned_BP #1209)