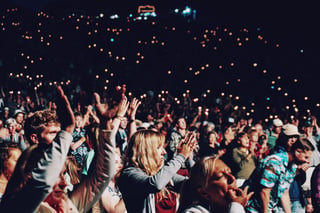 This blog post will cover the benefits of having an inventory of your data systems at your higher education institution. Part of the knowledgebase for data governance, creating a data systems inventory is usually a good first task in the knowledgebase setup.
Here are 15 benefits we came up with when you have an effective data systems inventory in place:
Provides a handle on what data is out there and makes you aware of systems you did not know existed. Become aware of the unsanctioned shadow systems (such as spreadsheets or Access databases) that are being used and puts a light onto these shadow systems. Before you can solve issues with your data systems you need to know the list of the data systems being used.
Gains understanding for how people are using your data. For example, you might be asked about engagement of students for retention. You find out that you can get this information from your LMS data system as you can get the last time the student logged in. By the data's current use you can determine ways to improve the data.
Facilitates reporting, business intelligence initiatives, and data requests. Improve efficiency when you have better reporting and data request handling. The tools are only as good as the data that is in them.
Improves data driven decision making with an increased understanding of sources of relevant data. Whee you see the whole picture it provides you with new insight that can improve the data and the interaction between the data systems.
Creates opportunities for aggregating data thus reducing mistakes in data, less data to manage and makes new employees easier to train.
Consolidates documentation of data and applications in one place which allows for better consistency and accessibility.
Increases standardization across your data systems which will improve definitions and understanding.
Avoids evolution towards divergent processes and rules which could cause confusion and problems.
Eliminates duplication of efforts by identifying duplicate tasks. For example, the building of 2 reports from 2 different data systems done by 2 different staff members trying to accomplish the same objective would be seen and if one of those tasks were eliminated there would be a cost savings.
Discovers opportunities for system consolidation with possible cost savings including possible software licensing savings or cases where a duplicate data system can be eliminated completely.
Supports legal, regulatory and privacy compliance as information can be found more accurately and easily.
Manages security risks as you have a better idea on where these risks reside.
Reduces intellectual property (IP) risk as you will have a better idea on where your institution's intellectual property resides.
Facilitates data management, retention and disposition policies which puts everyone on the same page in regard to data systems.
Gives your system integration projects a fighting chance as the IT staff will have a good inventory and documentation of the systems, the data in those systems, and protocols they use.
This has been our quick rundown of a few benefits and hopefully provides you a good case for building and maintaining a data systems inventory. And remember that IData is always available for assistance. We are experts in higher education systems and data management. We have technical consultants who can assist you in your data management needs as well as offering the Data Cookbook to create and maintain your data systems inventory. Feel free to
.
(image credit: StockSnap_HDS6BBHIRZ_InventoryBenefitsCelebration_BP #1040)