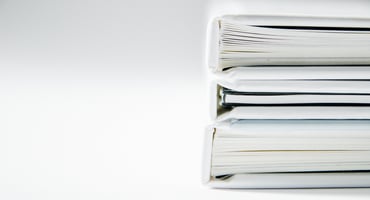 Employees spend a great deal of time searching for information. One tool that organizations must have to save employee time is a business glossary which contains the business terms that employee might run into during their workday. Previously, IData's Aaron Walker wrote a blog post titled "What Goes into a Business Glossary" and another titled "Differences Between a Business Glossary and a Data Dictionary." If you haven't done so, please check out these fine posts. There are many benefits of a business glossary, but they are especially important to new employees that are new to the organization and might be new to the specific industry. You need to expose them to a common language so communication among employees can be improved. In this post we decided to provide more thoughts on this common language, the business glossary.
Here are some dos regarding a business glossary:
Easy Access – Make sure that members of the organization have access to it by placing it on an internal web portal or have it in a tool like the Data Cookbook. There is no need to restrict access to terms that are in a business glossary.
Use Community – Seed your glossary by taking advantage of industry glossaries that are out there. Ask departments and others in the company if they have already started a business glossary and include their efforts into the organization wide business glossary. Make sure you categorize the entries by which ones are industry terms and which ones are specific to the organization. By putting as many terms into the business glossary as soon as possible makes it more useful sooner.
Start Small – As in most projects, don't try to do everything at once. After seeding from industry glossaries, focus on a single domain in your organization. Pick a domain that is easy to work with initially to work out any kinks. Then once that domain is completed, go onto the next domain.
Assign Owners – Data stewards are a big part of data governance success. These data stewards should be involved in the business glossary. Make sure individuals know their responsibilities regarding the business glossary. Make sure employees know who to contact and how to contact regarding additions or changes to the business glossary.
Find Evangelists – Canvas the employees and find out who are the internal champions who understand the importance of a business glossary. Get their help to add to the business glossary and encourage its use.
Create Involvement – It might start as just a few people, but a business glossary is more beneficial to the employees and organization when more employees get involved with it (think Wikipedia). However possible ask for all employee to provide feedback about the business glossary.
Include Variations – Make sure that acronyms are included in the business glossary as often long-time employees speak in acronyms while new employee do not. And if a term can be called by 2 different names, make sure both names are included in the business glossary.
Communicate – Work with Human Resources and make sure that knowing about the business glossary is part of the onboarding training. Ask new employees about terms that they would like added to the business glossary. Make sure that staff is rewarded when they contribute to the business glossary. Add reminders such as a banner on the internal website reminding folks about the business glossary.
Link to Data Dictionary – The business glossary gains impact when it is linked to the data dictionary. Knowledge of data and catching errors is increased when business glossary users can see the linkage between the business glossary and the data dictionary.
Measure – Record the progress of the business glossary on a monthly basis. Something like how many new entries, how many modified entries, how many folks accessed the glossary, how many requests re: new or modifications to the business glossary and number of business terms linked to data elements. Periodically, survey the organization on business glossary use and how it can be improved.
Regular Review – On a regular basis, such as at the end of the calendar year, the business glossary owner or editor should review the business glossary and make corrections. Organizations change and the business glossary needs to change as well. In the review look at the business glossary as a whole and see what needs to be changed so that it is more beneficial in the future.
Standardize – Make it easy for employees to add to the business glossary. Make sure the process is in place for employees which probably includes a request form. Have a standard template on what is include in a business glossary entry so that entries are as consistent and useful as possible.
To be at its most effective, a business glossary must be readily and easily accessible within your organization, it must be populated with meaningful terms and there should be a process to keep the terms up to date as the organization changes. Within your organization, it is a great tool for training new personnel and getting them the common language, they need to talk to other employees. Business glossaries are an effective solution for improving communication and productivity, ensuring a common understanding of business terms and increases trust in data.
Hope this blog post was beneficial to you and your organization. IData has a solution, the Data Cookbook, that can aid the employees and the organization in its data governance, data stewardship and data quality initiatives. IData also has experts that can assist with data governance, reporting, integration and other technology services on an as needed basis. Feel free to contact us and let us know how we can assist.
Credit StockSnap_9CQ2GDORNQ_whitebinders_businessglossary_BP #1031