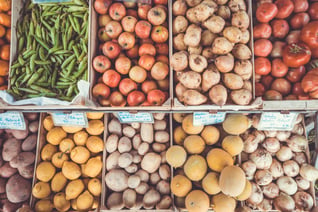 No one can argue that the amount of data at a higher education institution is increasing - and it is located both on premise and in the cloud. The number of types of systems is increasing. In addition to a student information system (SIS), HR, and a financial system, it is typical for an institution to have an admissions CRM package or a system for alumni information.
A growing number of smaller, more specific systems popping up such as a roommate matching system or a parking pass system. Valuable information is stored in these ancillary systems. In many cases these data systems need to connect with each other to be useful. A typical institution has as many as 20 data systems that must be maintained and governed.
Eduventures has created a chart of the higher education technology landscape which lists four main areas of:
College-wide IT/Enterprise Backbone (includes SIS and has 9 sub areas)
Enrollment Management (includes Admissions CRM and has 10 sub areas)
Student Success & Instruction (includes LMS and 16 sub areas)
Advancement (including Donor Management systems and 5 sub areas)
Some of this data may be sent to external agencies and associations. Maybe your school is part of a group or a consortium that analyzes your institution compared to other institutions. An example of a consortium is the Association of American Universities Data Exchange (AAUDE), which is a public service organization whose purpose is to improve the quality and usability of information about higher education. Their membership is comprised of AAU institutions that support this purpose and participate in the exchange of data/information to support decision-making at their institution. There is a growing requirement to share information between institutions furthering the explosion of data in higher education.
You've got data spread out all over the place, you have new systems popping up all the time, and there is a growing demand in higher education for a data driven culture. Data can make it easier to see what programs are successful so that you know where to look for best practices that can be adopted by other programs. Data can make it efficient to innovate. Try something inovative and quickly measure whether you are successful or you should modify your plan. There are a lot of challenges in higher education. The faster and more accurately you can react with the data, the better.
Remember that IData is here to assist higher education institutions in their data management needs. We offer consulting services as well providing the Data Cookbook for making data governance and data system inventory easier and more effective along with our IDataHub product that allows easy integration for critical higher education data systems. If interested in any of our services or products, please
.
(image credit: StockSnap_AWJD4WV6W1_DataEverywhereProduce_BP #1041)