Let's discuss some ways that you can apply data governance best practices to your technology project and in an efficient way. Technology projects could include conversion to a new ERP solution, implementing a data warehouse, or switching to a new reporting solution. Our recommendation is that this is the time to apply data governance as you are looking at the data closely already. Applying data governance during technology projects will save time and aggravation as well as lead to a more successful project completion. In this blog post we will discuss data governance best practices during your technology projects.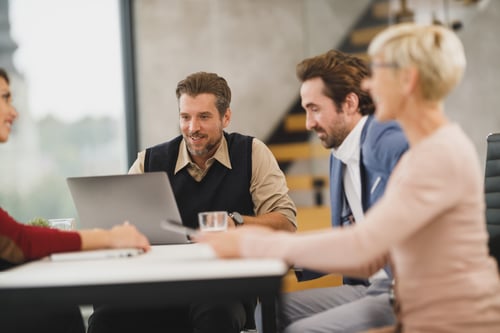 Here are some best practices:
Hope you found these best practices useful. Data governance with technology projects will save an organization time and effort as well as help make the project successful. Content created during the project will be beneficial in the future. Additional data governance resources (blog posts, videos, recorded webinars, etc.) can be found here. Additional data governance-related technology resources can be found here.
IData has a solution, the Data Cookbook, that can aid the employees and the organization in its data governance, data intelligence, data catalog, data stewardship and data quality initiatives. IData also has experts that can assist with data governance, reporting, integration and other technology services on an as needed basis. Feel free to contact us and let us know how we can assist.
(image credit: StockSnap_BT6YG9XMB0_DB Best Practices Technology Projects_Team_BP #1258)