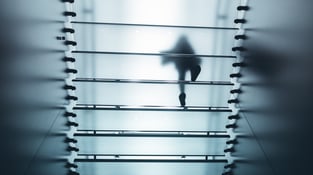 What is it that you want to track in a data system inventory? It's a lot of information. In this blog post we cover this by discussing the ten levels of data system inventory complexity. They get more complicated as you go down the list but if you just accomplish the first three or four you are doing great. Feel free to check out other resources on data systems inventory mentioned in our blog post including our recorded webinar on the subject.
Here are the levels (from simplest to most complex):
Level One: System Identification and Summary
In this level, identify all the data systems at your organization (OK to include silo systems) with a summary of the data system level information. For example: this is our data warehouse, it is built on Oracle, owned by the BI team, the primary contact is Joe and here is how you get access to it.
Level Two: Documentation and Resources
In this level, point to online documentation or upload documentation such as system manual, API documentation or diagrams for each system identified in level one.
Level Three: Technical Metadata
In this level, add in the technical metadata which are tables, columns and procedures based on the model type. This Information could be pulled in via import or integration.
Level Four: Additional Attributes for Data Model
In this level, start laying on additional attributes for that data model that maybe do not exist as discoverable items from your data model. This includes notes, data definitions, security tags and privacy codes (those fields that contain personally identifying information (PII)).
Level Five: Reference Data
In this level, identify the critical reference data (valid values) and document them. For example: vendor or employee statuses. Check out our recorded webinar on reference for more information.
Level Six: Connected Data Systems "Data Map"
In this level document how your data systems connect. Build a data map between connected systems. For example, you have a customer relation system (CRM) that flows into the student information system (SIS) or enterprise resource planning (ERP) application.
Level Seven: Business Glossary and Data Definition Standardizations
In this level add additional business glossary and data definition standardizations. There are things in multiple systems and how they connect must be documented.
Level Eight: Data Quality
In this level add information about assessments, rules, and issues regarding data quality. We recommend focusing on the actual issues. Assess the actual data quality to apply rules that you can identify issues so that they can be resolved. Attach rules to the technical metadata. For resources on data quality check out our blog post which includes a recorded webinar on the subject.
Level Nine: Data Flow and Use including Lineage
In this level document the way data flows from field to field or table to table. This is really documenting the data lineage through documentation of the ETLs or APIs. This level includes specifications for ETLs, APIs, extracts, reports, schedules, calendars and surveys.
Level Ten: Synchronization, Monitoring and Change Management
In this level is anything about keeping the data systems inventory up to date. This includes how to monitor the data system inventory, how is the synchronization handled and change management.
In this post we provided you with the kind of information you are going to put in a data system inventory. Hope this was beneficial for you and your organization. Do not get discouraged that it is hard to do all 10 of these. If you start off, start slow just do the first three levels. Then you are in great shape. Over time start adding in the other levels of complexity on top of your overall model. And then do not forget that whatever your document here, you want to be able to share it out. The data system inventory should be in a solution like the Data Cookbook by IData. The inventory is not just something that is supposed to be a folder on a shelf that nobody ever looks at. It is something that should be as accessible to as many people as possible.
IData has a solution, the Data Cookbook, that can aid the employees and the organization in its data governance, data stewardship and data quality initiatives. IData also has experts that can assist with data governance, reporting, integration and other technology services on an as needed basis. Feel free to contact us and let us know how we can assist.
Photo CreditStockSnap_U0NO53HUDU_complexitylevels_stairs_BP #B1119