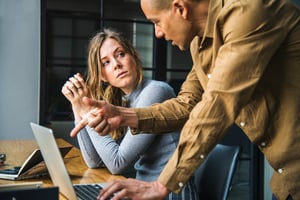 Data Governance is about best-practices designed to help people access, understand, connect, and effectively use your organization's data across all systems.

Data governance should be open to all consumers and creators as well as having an established communication process. An important process to have is a data request process.

In a previous post we covered our Thoughts on Data Requests.

Here are 3 best practices for the data request process:

Best Practice #1: Simple First Steps

Document your current data request process. If none exists, start with a "first-step process". Let folks know who they should contact if they have a data request.


Best Practice #2: Facilitate Self Service

Try to avoid the request all together and allow folks to find the desired information on their own.

Allow for the easy discovery of:
Data Deliverables Catalog - existing reports and extracts
Data Definitions – business glossary and technical guidance
Data System Information
Data Access
If they can't find what they need - let them ask for help first. If they still can't find what they need - create a request.
Best Practice #3: Central Intake of Data Requests
Create a front door (one door) for all data requests. This door is not a barrier. Make sure that you monitor that door. Check for performance and process improvements. Make sure you have a guest book and welcome instructions.
Your knowledge base should be updated as part of your data request process.
Use a tool like the Data Cookbook to handle your data requests so that all stakeholders can interact with the system as well as have integration with Reporting Tools and Ticketing Systems.
In a future post we will cover some more data request best practices.
If interested in learning more about the Data Cookbook or our data governance services, feel free to
.
(image credit StockSnap_GYTYWUEPHO_DataRequestThoughts #1064)