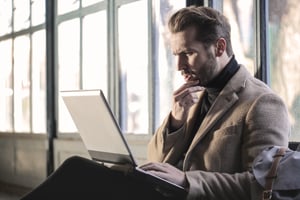 The data steward role is pivotal for the success of data governance. In a previous post we discussed the 3 data governance roles of steward, owner and custodian. The steward role adds the most value to data users. You may have recently been asked to perform this role, or perhaps you manage staff who perform this role. This post outlines the prerequisite experience for the role and typical duties.
The prerequisite experience is knowledge of the meaning of data within a domain. A data domain is the data created within an operational area of an organization, such as human resources or finance. Usually domain knowledge is gained by direct engagement within an operational area daily. For example, a Finance Director interacts with finance data daily in their oversight of financial operations. This experience qualifies the Finance Director as a data steward. The director is an expert in correct usage and is familiar with nuances and exceptions.
The primary task for a data steward is defining the meaning and use of data attributes within their domain so that staff without extensive domain experience can understand the data. This set of definitions, or glossary, should be published in a format and location that is easily accessible to all data users. The data steward periodically updates the glossary entries as needed. Data users are expected to consult the glossary first, and then consult directly with a data steward if they have additional questions.
The initial work to populate a glossary is significant, usually consuming 10-15 hours per week for 3-6 weeks. After that, the maintenance effort is normally about 2 hours per week. The maintenance effort is usually offset by a reduction in the amount of time a steward spends personally answering basic questions from data users. These questions are reduced because data users can consult the glossary.
In addition to maintaining a glossary, a data steward is tasked with collaboration with other data stewards within the organization. As data is used widely across an organization, stewards must maintain collaborative relationships to ensure that data is understandable across an organization. The time commitment for this task is typically a few hours per month, and often includes a monthly or quarterly meeting of all data stewards. This collaboration requires excellent communication skills and the ability to prioritize competing tasks.
IData's Data Cookbook solution contains a glossary that stewards maintain for data users. And the Data Cookbook workflow feature makes it easy for data stewards to collaborate with data users and other stewards.
If you need help in implementing data governance, remember that IData provides data governance services. A data governance solution like the Data Cookbook can help in successful implementation of data governance at a higher education institution and assisting data stewardship. Feel free to
.
(image credit StockSnap_CZORLAYKMI_WhatDataStewardDo_BP #1099)