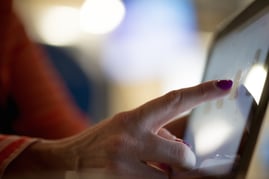 In this blog post we will cover who might be making data-related requests at your organization and the types of requests you might be receiving. You should create a list of your data requestor groups and what they could be requesting. Data requests could be about reports, charts, queries, views, ETLs, surveys, system integrations, notifications, alerts, and collections which are a group of related reports.
There are two main groups of requestors: internal requestors and external requestors. They have different access points for making their requests and the processes to handle their requests will be different. Therefore, it is important to know who the requestors are and what they are requesting.
Internal requestors could be:
Business offices or functional departments or branch offices
Leadership or management
Employees or staff
Customers or clients if part of the organization such as students at a university
Internal project teams (such as IT or BI teams)
Yourself
External requestors could be:
Government agencies (federal or state)
Consortiums or systems (such as the California State University System for a Cal State university)
Regulatory agencies
Customers or clients (such as businesses you are selling to)
Vendors (such as financial institutions)
Press and community
Boards, donors, and grant agencies
Types of data requests that you might be receiving are:
Searching to see if something exists (report, extract, dashboard, graph, survey, etc.)
Requesting a new data process (report, extract, dashboard, graph, survey, etc.)
Requesting a change to an existing data process
Requesting a data process curation (adding more information to existing process)
Having a data-related question or needing an explanation on something data related
Requesting access to a data process (which might require a data sharing agreement)
Requesting a review of the data process (such as is this report still valid)
Requesting a data process to run or execute (such as a data cleansing routine)
Requesting a release of information (such as what personal information do you have on me)
Now that you know who is requesting data and what they are requesting next determine their point of entry for their request. And then document the process including who is responsible for the request. We highly recommend having a ticketing system or a data governance solution like the Data Cookbook in place so that these requests are recorded along with their resolution. The process should notify the appropriate person in the organization that is responsible for handling the request and the requestor when the request has been satisfied.
We hope that you found this blog post beneficial to you and your organization. It is important to know who is making data requests and what are they requesting. Once you know this information you need to make sure that you have the processes and tools (like the Data Cookbook) in place to handle these requests efficiently and effectively. Additional resources (blog posts, videos, and recorded webinars) about data requests can be found in this blog post.
IData has a solution, the Data Cookbook, that can aid the employees and the organization in its data governance, data intelligence, data stewardship and data quality initiatives. IData also has experts that can assist with data governance, reporting, integration and other technology services on an as needed basis. Feel free to contact us and let us know how we can assist.
Photo Credit: StockSnap_1942FD49BF_fingerpoint_typesdatarequests_BP #B1176