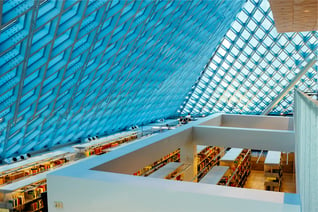 In higher education there are many types of content for data governance. This blog post will mention the 12 areas of content that we have learned about from our experience in providing data governance products and services. Each of these areas need a plan to create and make accessible to those that need access to the information.

Here are the areas of content:
1. Data Dictionary Business Glossary – includes functional and technical definitions explaining the data
2. Data Deliverables Catalog – includes reports, ETLs, surveys, APIs, etc. which moves data in and out of the systems (data in motion)
3. Data System Inventory – includes system details of all data systems at the institution including shadow systems. These details should include how to access, links to training, tables, stored procs and technical data models (data in rest)
4. Data Lineage – documents where the data came from
5. Data Request Process – consisting of requests, queues, calendars, and recurring events as well as the project management of requests
6. Data Quality – includes data quality rules, assessments of quality, monitoring of quality, and data quality issue resolution
7. Reference Data Management – such as registration status, term codes, degree codes, GL numbers, etc. which might need translation between data systems
8. Data Governance Workflows – documentation of workflows such as how notifications are done
9. Integration with Data Systems & Reporting Tools – document how systems connect
10. Data Policies – including policies on data access, security, data sharing agreements, and privacy which do change over time
11. Change Management – dependency between items and impacts of changes
12. Community and Standards - such as IPEDS definitions or necessary standards by state governments
There is a great deal of content necessary for data governance in many shapes, but it does not have to be created all at once. Keep it small and simple at first. Complete and accurate data governance content builds trust in your data. If you are interested in learning more about the Data Cookbook, the leading data governance solution for higher education institutions, or about our data governance services,
.
(image credit StockSnap_8A670850BE_DGContentLibrary #1060)