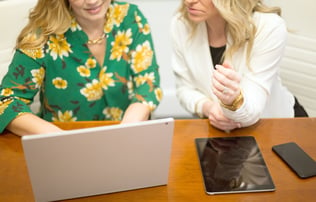 Data governance helps your organization with your typical data situations. This blog post reminds you to review your various data situations (or maybe you call them use cases) and see how they can be improved. We will provide you some examples and then suggest how they can be improved.

Here are 12 higher education examples of data situations:
A registrar wants to see if there is an existing report showing course section capacity. If not, the registrar would like information to help build their report.
An administrator submits a request for breakdown of the new admitted cohort by home county.
A software developer is creating a report for a Dean that may contain Personally Identifying Information (PII).
A department head is looking at a report and doubts the information. They want to know where the information came from.
An employee requests access to a data system.
An outside agency requests access to some information.
A faculty member thinks they are incorrectly classified as an adjunct.
A new application status is added to your student information system. It is unknown if this change will break your enrollment reports.
Your data warehouse vendor has added several new tables and views. Your report writers need to understand what is there.
The definition of an IPEDS field has changed. It is unsure if this change will break your IPEDS reporting.
A new employee is being onboarded and needs to be educated on business terms and data governance related to your organization.
Scheduling of rooms for classes is made difficult by lack of agreement on the definition for buildings and rooms.
Feel free to use any of the above as well as creating your own data situations. Work with your team or committee on how these situations are handled currently and how they can be improved. Document how these situation are handled now and document the improvements. Once you have the list of improvements then determine the priority of each. When reviewing your situations make sure you know who makes the decisions on the data situations.
Having a data governance solution like the Data Cookbook greatly aids in handling these data situations with the information all in one place and the necessary processes. The Data Cookbook provides a framework for data governance which is necessary for efficiently and effectively handling of these data situations.
Whatever solution you have in place to address the above situations, make sure that you have:
A way to easily search for information (such as existing report). You want to be as self-service as possible
An information request and data request process in place that is known
A data steward directory, so folks know who to contact
Specifications documented on reports, dashboards, ETLs, etc.
Data definitions that have been reviewed and accessible
Created custom specification templates and workflows that match your organization
Embedded documentation in your reports so that folks can quickly find answers
A data quality issue reporting process in place with issue resolution
Data quality rule approval by data stewards in place
Reference data synchronization and education in place to aid in the unexpected reference data changes
Impact analysis capability in place
Data lineage documented for critical values
Data system inventory accessible that shows who to contact for access
By having the above, you will make it easier to handle your data situation or use cases. Data governance is constantly changing, and data situations need to be reviewed periodically. Plan for change and improvement. You want to have clear paths from questions to answers. Hope that this blog post helps. Wishing you happy discussions.
IData has a solution, the Data Cookbook, that can aid the employees and the organization in its data governance, data stewardship and data quality initiatives. IData also has experts that can assist with data governance, reporting, integration and other technology services on an as needed basis. Feel free to contact us and let us know how we can assist.
Photo Credit:StockSnap_BYX4AW8RLB_PeopleReviewing_DataSituations_BP #B1115