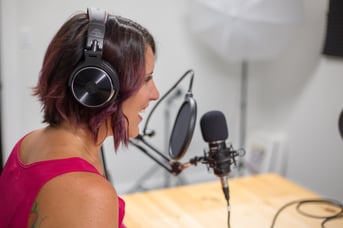 Communication is key in data intelligence and data governance success. Communication with employees should be ongoing and when an employee is hired. Spread the word. Explain to every level in your organization, just what data governance and data intelligence means for them. It helps them. And they need to be involved. This blog post will cover the need for a communication plan, who should get communications and the different types of communications.

Some general thoughts:
You grow data governance awareness with education and evangelism, and this is done by communication.
Regardless of your culture, deliver a clear, concise, statement about what you are doing with data governance / data intelligence, and why.
While you are painting a picture to stakeholders about what life will be like after you have deployed a data governance program and are actively governing your data, be sure to set their expectations.
Also, remember that every time you make a major change in your data governance initiative scope or direction, you should repeat communication, so you can be sure of achieving clarity of purpose and stakeholder buy-in for the new activities.
Do not underestimate the amount of communication, negotiation, and knowledge-sharing that your data governance staff will need to perform to bring together stakeholders, data stewards, and other participants. Especially for organizations that are just formalizing data governance, "soft-skill" alignment activities are critically important and can be very time-consuming.
Convey how data intelligence helps them, the employee, in their day-to-day jobs.
Communication builds momentum. Where possible, mention the successes of the initiative and encourage engagement such as submitting data quality issues, requesting new glossary entries and suggesting improvements to a report.
Keep communication simple and sweet, especially initially.
Data governance gives the impression that it is very complicated. Communication and training make it easier as there is a greater understanding of it.
Training is important for data intelligence success so communicate about the available training (check out this

training matrix post

)
Have your communications branded and try to have consistent messaging.
It is important to have an organization data governance communication plan. This plan should be tailored for each different employee group. Also, the plan should consider method of communication as well as the frequency of communication. This plan is done by the data governance oversight committee. Have tools in place that notify and alert people about requests or changes to data that impacts their work. These tools are selected and monitored by the data governance committee. Check out this data governance communication plan blog post.
There are different roles in data governance and each role needs different communications such as:
Data users would use the portal, read newsletters, view videos and attend presentations

New employees

would access the portal and check out an onboarding sheet related to data governance (check out this

onboarding blog post

)
Data stewards would read emails when there are changes to processes and notifications on requests assigned to them. Remember to make the data stewards feel important which they are.
Organization management or oversight committee require communication when there are major issues with data and the data governance / data intelligence efforts.
Each organization can have different types of communications regarding data governance to its employees such as:
Responses to requests – communicate quickly when requests are submitted. Make sure you have workflows in place as well as data stewards to handle the requests

Portal (self-service) intranet

- check out this

portal related blog post

Email / newsletters – schedule should be on a regular basis or when it is necessary
Presentations at organization all hands meetings or lunch and learns - If a department makes a request for a data governance update at their department meeting next week, make sure that you are prepared to provide this
Sheet that is given to new employees which covers how to access the data governance portal and the importance of data governance at the organization
Videos that will assist in their data governance efforts including how to use the chosen data governance solution

Dashboard

for data intelligence management - check out this

measurement post

Meetings such as regular data steward meetings to discuss issues that they are having and changes to processes
We hope that this blog post communicated the importance of communication about data governance and data intelligence. Think about who you should communicate to and the methods of these communications. The data governance oversight committee needs to have a communication plan in place that is regularly reviewed and updated. Additional resources regarding people and data governance can be found here. IData has experts who can assist organizations with implementing and maintaining data governance. If you would like to see the Data Cookbook in action or need assistance in your data governance and data intelligence efforts feel free to

.
Image credit: StockSnap_YA3HZPUFYL_womenmicrophone_communicationBP #1236