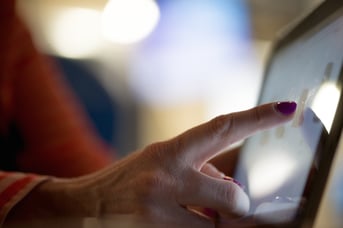 In this blog post we will discuss what should be included on a data intelligence and data governance portal (or web page) and how often that data governance training should be done. Previously we did a blog post on the "Data Governance Training Matrix" where we covered the who and what of training. You want to grow data intelligence and data governance awareness with evangelism and training. Communicate the necessary training to the right people at the right time at the right frequency. Remember to think like the target audience of the training and what is in it for them.

The data governance committee or team is responsible for creating the organization's data intelligence portal and creating the data governance-related training. This also includes determining the communication about the training and frequency of training. One training that is necessary is the training a new employee gets when they start working at your organization and we recommend that you check out our, "Right Away, Give New Employees Training on Data Governance" blog post.
We love this Albert Einstein quote of "The only thing that you absolutely have to know, is the location of the library." And the portal is the access to that the data intelligence / data governance library. Everyone in the organization should know where the portal (library access) is located. And a critical piece on the portal is data intelligence and data governance training materials. Communicating clearly is important.
Here are some thoughts on a data intelligence portal:
Organization strategy on data intelligence and data governance (

roadmap

)
Any updates on the data intelligence / data governance program (initiative) at the organization including achievements and progress
Ability to search the data governance knowledge base (report specifications, definitions, data systems, etc.)
Link to the organization's business glossary
Links to data related

points of engagement

such as

data requests

(such as new report requests and requests for new business glossary entries) and reporting data quality issues and requesting

data system

access
Links to data governance-related

training materials

(

onboarding sheet

, introduction to data governance video, other videos, presentations, articles, white papers, etc.)
Links to published

data policies

Calendar of data governance events (lunch and learns, data steward meetings, all staff trainings, new employee trainings, etc.)
Documented standards and operating processes related to data intelligence / data governance
Scorecard or

measurements

on the data intelligence / data governance program (initiative)
Data governance committee or team responsible for portal and training along with a way to contact them
Data steward matrix which lists what data stewards are responsible for which areas (functional and technical)

Responsibilities of a data steward

so that folks interested in being a data steward know
Any other information that could assist people interested in data intelligence and data governance (blog, FAQs, other web pages such as www.datacookbook.com/dg)
Who to contact (or make requests) for changes to portal, training requests, or requests by a person interested in being a data steward
If applicable, meeting notes from data governance team or data steward meetings
Regarding frequency of training, think about the frequencies that will work for your organization. Keep it simple at first. And yearly review of your data governance training offering including the frequency of your training.
Remember that each type of training group requires a different frequency of training. Data users are different than data stewards. Thus, different training and different frequency of training is necessary. Weekly or daily frequency of training is probably not necessary unless there is a critical data quality issue that needs to be communicated to the staff.
For example, maybe start off with the frequencies of yearly, monthly and on-demand:
Annual – Provide training to the all the data users and data stewards on high-level data governance objectives, strategy, progress, new training materials, new data governance tools, program accomplishments – probably a presentation (which should be recorded for future access).
Monthly – An email (or newsletter) should be sent monthly with reminders of the points of engagements and the portal as well as any new training materials that are available. Also mention any new data systems or business glossary entries that have been created since the last monthly email. Any new focus or initiatives could also be mentioned.
On-Demand (Self-Service) – A portal should include all the current published training materials. You want to have as much self-service training as possible so that people can get the data governance training when they want it as well as the organization saving in training staff time and costs.
Hope that this blog post helped in setting up your data intelligence / data governance portal and understanding the need for deciding on the frequency of data governance-related training. Additional resources regarding people and data governance can be found here. IData has experts who can assist organizations with implementing and maintaining data governance. If you would like to see the Data Cookbook in action or need assistance in your data governance and data intelligence efforts feel free to

.
Image credit StockSnap_1942FD49BF_portalpointfrequencies_BP #1235