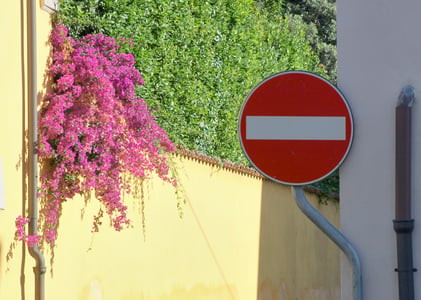 We have done many webinars, blog posts and videos around data governance. In many of these resources we mention what to avoid in your data governance (or data intelligence) initiative. We felt that we would have a post and provide thoughts on what to avoid in your initiative.
What to avoid (not in any order of importance):
Avoid death by data governance committee
Avoid not empowering and not training your data stewards (blog post)
Avoid doing data governance-related content by committee – let data stewards create content with simple approval process (blog post)
Avoid not knowing why you are doing data governance – start with why and communicate with others the why
Avoid the big bang approach to data governance – we believe in a quick win and just in time approach to data governance (blog post)
Avoid thinking of data governance as a project – it is an ongoing effort
Avoid thinking that data governance is about control. It is not, it is about helping people (blog post)
Avoid not communicating about your data governance efforts – let others know about your successes – communicate who their data steward is, the value of data and how to deal with changes that come up in the governance of data (blog post)
Avoid the politics – make sure that everyone involved knows they can create their own definitions where it makes sense
Avoid not using a framework for your data governance – check out the suggested IData framework for data governance in this blog post
Avoid not doing an assessment of your current data governance efforts (blog post)
Avoid not having a roadmap for your data governance initiative (blog post)
Avoid not knowing your data systems and data (blog post)
Avoid not having a central knowledgebase for your data governance content such as business glossary, definitions and specifications (blog post)
Avoid initially working on policies charters, or other non-actionable data governance tasks
Avoid postponed perfection – it is OK to have definitions, business glossary entries and specifications that are not perfected, they will improve over time and you want continuous improvement
Avoid making data governance too complicated – keep it as simple as possible
Avoid focusing on content over process – use just in time data governance to create the processes
Avoid focusing on problems – make sure you look for things that are working, but can be expanded
Avoid thinking that business glossary is the easy part – we suggest data system inventory would be easier
Avoid having a stale business glossary – make sure you have point of entry for changes and new content
Avoid not having examples or templates for good definitions and specifications – you want to have consistency
Avoid having complicated data governance content approval workflows – make it as simple as possible
Avoid definition collision paralysis – remember that you can split definitions by context
Avoid not importing into the knowledgebase the current content you have such as business glossary entries and data definitions
Avoid asking folks to spend extra time rather than providing them some value (give before you get)
Avoid not looking for root causes of problems such as data quality issues – fix the main problem and not just fixing the data
Avoid not having leadership and key stakeholder buy-in which is necessary for any large project or initiative
Avoid forcing data stewards to do what they are not best at – some have technical knowledge, and some have functional knowledge
Avoid underestimating the importance of soft skills for data stewards (blog post)
Avoid not defining data stewardship roles and selecting data stewards – important that people know who to contact regarding data issues and that those people are knowledgeable (blog post)
Avoid not measuring your data governance efforts – you want consistent progress so keep track of the status of such items as number of business glossary entries, definitions, specifications, data requests, and data quality issue submissions
Avoid not having a simple data request so that issues and requests can be handled and monitored (blog post)
Avoid not training new employees on data governance – this can be as simple as have a sheet given to them on onboarding or a web page where that can get information (blog post)
Avoid not using a tool (use one such as the Data Cookbook) to keep track of your data governance content and facilitate best practices
We are sure there are more items to avoid in your governance initiative, but this is a good start. Let us know if we missed any that you encountered. Hope that this blog post helps you and your organization.
IData has a solution, the Data Cookbook, that can aid the employees and the organization in its data governance, data intelligence, data stewardship and data quality initiatives. IData also has experts that can assist with data governance, reporting, integration and other technology services on an as needed basis. Feel free to contact us and let us know how we can assist.
Photo Credit: StockSnap_2CJWIT0OVR_avoidsign_BP #B1159