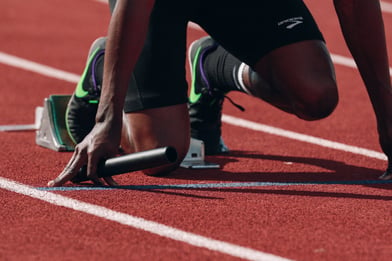 In this blog post we will cover the importance of thinking small and having quick wins in your data governance (also called data intelligence) initiative so that value can be seen and achieved quickly. We will also give examples of some quick wins. Remember to start small and do not make it complicated. Focus on getting processes in place so that quick wins turn into long term benefits. Quick wins sparks organization buy-in for data governance because seeing is believing. And it lets you build data governance capabilities in a gradual, prioritized way. Make consistent improvement of your data governance processes, content and stewardship.

Look at your data governance assessment and put into your road map items that are quick wins related to why you are doing the data governance initiative. If data quality is the focus, then make sure that you have some quick wins involving data quality. Begin your data governance initiative with targeted tasks, where the impact and value can be clearly identified. Work with stakeholders that can effectively communicate the impact of the data governance activities. Your data governance assessment should have discovered pain points the data users are having. Free free to access our start with why video or data governance assessment blog post for more information.
Remember think small and teach the little things so that the staff will start to think differently (a quick video on how to do something, a web page notifying them on who their data steward it, a template for a new report request, etc.). Build relationships and have open communication which helps quick wins be quicker. Do not think perfection. It is OK to deliver just some of the business glossary entries and not the complete package. Set the expectations with the data users. Make the data users participate where possible. Think agile and not waterfall. Think about what you need now and not the complete catalog. Do not use a committee to create and approve data governance related content. Keep the team small to create the content and the approval process simple. Then add data stewards as people become available and there is more need for more content. Here's a blog post we did on content creation.
Every organization is different and might have some data governance content and processes in place already but here are some examples of data governance quick wins:
Determine who is the data steward or data stewards in each functional area or department (or for each data system). It is OK to just focus on one area or department first. Then communicate to others the data steward they should contact when they see any issues with data or have a data request (this assumes you do not have a ticketing system or data request process in place that would automatically route to the appropriate data steward). We have additional resources regarding data stewardship in this blog post.
Start a simple data system inventory of your top 5 accessed data systems and document access, security, privacy, and compliance information. Then communicate to others how to request access to these and other data systems. Access to all of our resources regarding data system inventory can be found in this blog post.

Do a specification for your report catalog (or data processing catalog) of a newly requested report. Then communicate with the requestor to get feedback on the delivered specification.

Do a specification for your most used report (if not already done). Make sure the data definitions are done for all fields of the report. Share the specification and data definitions with others for feedback.

Do a specification for your report catalog (or data processing catalog) of a newly requested dashboard. Then communicate with the requestor to get feedback.

Do a specification for your report catalog (or data processing catalog) of your most used or most problematic integration. Make sure the data definitions are done for all fields used in the integration. Share the specification and data definitions with others for feedback.

Now that you have done a few specifications of various types and received feedback, create templates for future requests of reports, dashboards, and integrations. Firm up the data request process and communicate the process along with templates to use to others in the organization. Also communicate the availability of the finished specifications so that others can see what has been done. Additional resources for data requests can be found here.
If you do not have one in place, create a business glossary. Remember to start small, and initially only on entries that are not in disagreement. Hopefully, you can import a business glossary (such as entries from the Data Cookbook community) that has already been done. Then communicate the availability of the business glossary to others and let them know the process to make additions or changes. Get others involved. We have a great deal of resources on business glossaries located in this blog post.
Document the next data quality issue that is reported. Work with the involved data steward to solve the issue and have the resolution documented (fixed program, fixed integration, fixed manually, etc.). Determine if a quality rule needs to be created. Communicate the resolution to the data quality issue requester. And then communicate the process to others so that future data quality issues will be reported using the process. Our data quality resources blog post has additional information.
Document some of your reference data items such as key statuses (employee type is a good one). Do no more than 5 initially and focus on getting a better understanding of your data and for preparation on when reference data changes which has a high impact on reporting and integration. Then communicate the availability of the reference data documentation and the process for folks to take when there is a reference data change such as the addition of a new employee status. Our blog post on reference data resources is located here.
Create a simple document or a web page of all the necessary data governance items that employees (especially new ones) need such as who to contact when a data issue is found, how to make a data request, how to report data quality issues and how to request access to a data system. Work with the human resources department to make sure a new employee is given this document or web link during their onboarding. Communicate this document or web link to all data users. You want as many people as possible at the organization to be part of the data governance efforts. For additional information here is the link to our onboarding document blog post.
If you did the above quick win examples, then you have touched many of the data governance areas. And your created processes and foundations for future items which you have communicated to others. You are building a framework and foundation for data governance success at your organization. And do not forget to communicate to management of any quick wins. Once you have done these quick wins, keep it going by handling data requests and doing the necessary business glossary entries, data system inventory items, data definitions, reference data, and specifications that come up. Feel free to check out our blog post on just in time data governance resources. Set a goal to do so many a month and measure how well you do. Communicate the new content on a regular basis so others can use the content and momentum is maintained. Add additional departments or functional areas or data systems to the data governance initiative.
Data governance (data intelligence) is an on-going journey at your organization. Your efforts must be consistent, and you want to maintain momentum on the initiative. Remember to start with the small, quick wins and create content on the priority items. You want to engrain data governance into your organization's culture. Hope you found this blog post useful. If you need additional assistance on getting started with data governance feel free to check out our resources blog post on the subject.
IData has a solution, the Data Cookbook, that can aid the employees and the organization in its data governance, data stewardship and data quality initiatives. IData also has experts that can assist with data governance, reporting, integration and other technology services on an as needed basis. Feel free to contact us and let us know how we can assist.

Photo Credit: StockSnap_G443L74KXK_quickwins_racestart_BP #B1152